Wifi & Networking
Design, Performance, Upgrades & Mapping
About
Wifi not wonderful enough?
Wifi can be the best thing sometimes and to worst thing other times. It has quickly become a part of our everyday lives keeping us up to date and connected with our online lives.
Suffering from slow and patchy wifi coverage in your home or office doesn't have to be the case. We can diagnose a range of wifi issues and provide a solution to ensure you can keep connected wherever you need to be*.
*Almost anywhere
Wifi not reaching everywhere
Wifi coverage maps are a great way to visually see how wifi interacts inside your space. It displays the connection strength in various places which you can use to plan the best places to study or where to make changes to make the most of your connection.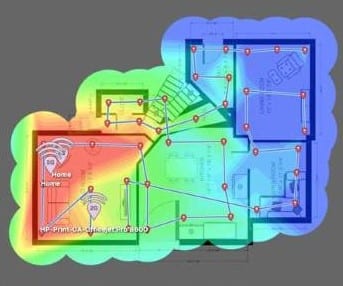 How
Upgrades & Default Replacements
Often internet service providers (ISP's) will provide a modem and or router when you sign up for their services. This is great to get you going but can often fall short of your expectations if you have a larger home or office and like things to be on point.
Replacing the default unit with one of many 3rd party units is a great way to make the most of your internet connection with units available in many specifications to meet your requirements.
TESTIMONIALS
What People Are Saying
Fantastic service, super fast and got me up and running again in no time
Matt is an excellent technical person. He upgraded my laptop from Windows 7 to Windows 10 quickly for a very affordable price. Fixed my network printing too. Strongy recommened!