This is a quick information reference and tutorial to help diagnose and troubleshoot errors related to Microsoft intune on mobile devices.
Symptoms:
I had a client who was complaining that they could not open their email (outlook) or teams. They had recently had an upgraded MS365 license issued to their account. The upgraded MS Business Premium enables intune management features for mobile and desktop devices. These management features are great when they work as expected, which was not the case.
The error message that the client received was this "Device Passcode Required: Your organization requires you to enable a device passcode to access this app." (See Below) Clicking the OK button simply exits the application. The main issue being that the device did in fact already have a passcode on it!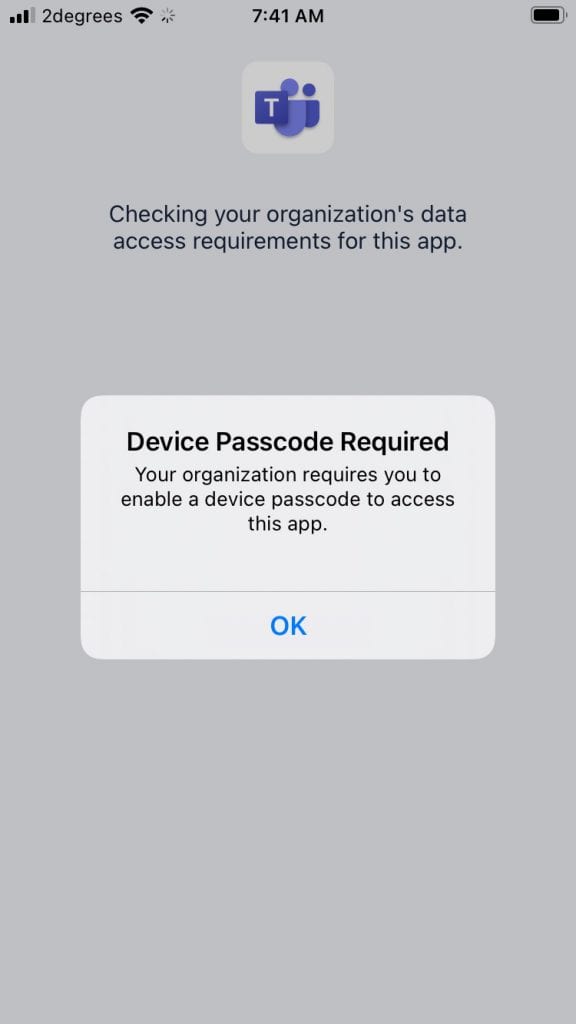 The initial steps I took was to remove the premium license assignment from the user and issue one without MDM from intune. This relived the issue but now the client's devices were no longer under management. After re-enabling the premium license hoping it had sorted itself out, no luck.
Next, I began looking at the requirements for intune managed devices in terms of passcode requirements. If you are interested in learning the intune password requirement for the different device platforms here is a link to the MS documentation. After confirming with the client that their passcode met the requirements for their device it was simply a matter of getting them to set it again to solve the problem.